5 Ways To Transform Your Lunch Break Into A Power Hour
Designating quality time for yourself during your busy day is essential to maintaining productivity. Life can be hectic! It's important to remember to slow down and recharge your body and your mind. Here at MATI, we start from the inside out to enhance our health, focus, and efficiency. Whether you're working the 9-5 or planning your next business venture, here are the 5 ways you can transform your lunch break into a beneficial power hour. 
1) Eat A Substantial Meal 
If you have time for a lunch break, use it wisely! It seems obvious, but most of us would rather tackle that long to-do list before taking the time to properly nourish ourselves. Start your lunch break with a clean and balanced meal. Steer clear of over-processed, quick solution meals. Instead, try meal-prepping or keeping whole-food snacks on hand. 
2) Go Get Exercise 
It's no secret that exercise improves brain function. Now, you don't have to complete a full HIIT workout to feel a boost. Simply take a 10-minute walk, or if you have a gym facility near your workplace, put it to use! Stop viewing exercise as a task, see it as a daily benefit. 
3) Disconnect And Destress
STEP AWAY FROM THE SCREEN. WE REPEAT, STEP. AWAY. FROM. THE. SCREEN. Give yourself a break, because not only do you need it, you deserve it. Did you know one of the best ways to destress is to do absolutely nothing at all? (It's true, look it up). Now is the ideal time to play that new album you've been wanting to listen to, socialize with colleagues, or step outside for a breath of fresh air. 
4) Learn Something New 
Your lunch break is the perfect time to gain a new skill or focus on one of those resolutions that you never got around to. Taking time off from your daily routine to exercise your mind in an unfamiliar territory boosts confidence and provides a new sense of adequacy. Think about it — you're improving your present-self while working on your future-self. THAT, my friends, is what we call multi-tasking. 
5) Refuel With Purpose 
MATI's main ingredient, guayusa, is nicknamed the Night Watchman due to its long history of sustaining energy for tribal hunts. The revered Amazonian leaf is a rich source of natural caffeine that provides purpose-filled energy to help you be the best you. Not only do you ultimately feel rejuvenated and energized from the smooth arc of energy, the quality is sustained. No crash and no headaches. Just pure, healthy energy to motivate the rest of your day.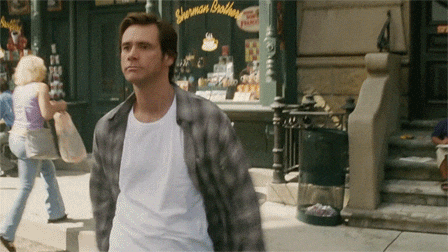 Now that it's time to get back to the grind — Do More. Be Better. 
---